Multi – Layer Seamless Plastic Tube
Arapoush Gostar is the supplier of many various packaging tubes to Cosmetic, Hygienic, Food, Pharmaceutical and industrial products. Packaging (filling) these products in Arapoush Gostar tubes, is a good solution to production, end customer easy use and effective protection of it.
The great capability of Arapoush Tubes on 6-color offset printing and 5-color silk screen printing plus combination printing up to 11 colors along with hot stamp printing and also full printing (covering) to the shoulder is very well welcomed by the best and most reputable Brands of cosmetic hygienic, pharmaceutical, food and industrial products.
Arapoush practical production capacity is 250,000 tubes per day which all required standards such as ISO 9001-2015 , GMP , ISIRI and IRAN FDA standard are currently implemented and Audited Annually.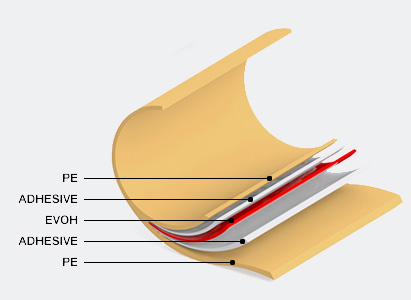 Arapoush Gostar can supply tube volumes of 5 to 375 ml, depending on the tube diameter and length. Tube diameters 19,25,3035,40,50,and 60mm with different lengths are shown in following table. Installation of foil seal for protection and factory seal of all tubes are attainable. The caps and closures, both in Glossy and Frost surfaces can be provided.
---
Circular Section

60mm Dia.
50mm Dia.
40mm Dia.
35mm Dia.
30mm Dia.
25mm Dia.
19mm Dia.
---
Eye Nozzle
.Arapoush Gostar is producer of different kinds of unified and detached eye nozzle tubes as required by the customers
| | |
| --- | --- |
| | |
| | |
| Dia. 19mm Eye-Nozzle, Unified and Detached | Dia. 25mm Eye-Nozzle Unified and Detached |
---
Table of Calculation the Volume Based on Diameter and Length for Circular Section Tubes
:How to use table
Above table guides you, considering Diameter, Length and volume parameters. All you have to do is to place your mouse on each parameter so the other two relevant parameters to be shown. If needed you may contact Arapoush Gostar Service. Please note that the volume parameter (outer circle) may show various figures of the volume.